Meet Our Team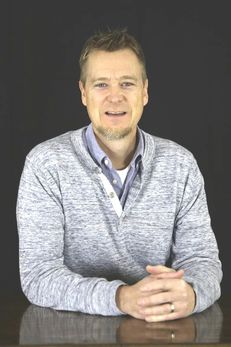 Lead Pastor Rev. Zach Crowell
pastor.zach@centerpointsalem.org
I love the opportunity to serve and minister to the people of Centerpoint Community Church. Christ connects, sin separates. The ways of Christ build and restore relationship, and the ways of sin kill, steal, and destroy relationship. We inherently know that good relationships are our strength, joy and peace through life's circumstances. Jesus has come in love, with forgiveness, by grace, through faith, and in the power of His Holy Spirit to restore good relationships - God, marriage, family, church, work, community, nation, world.

I am blessed by my wife Shanna and our daughters Emily and Allison, and our son Jonathan. I am a licensed school teacher, and taught public high school for many years in California. I've worked as a youth pastor and school teacher for over 20 years in California and New England. I grew up on our family's dairy farm in California. The Lord called me to seminary in 2003, and I graduated with a Masters in Divinity from Gordon-Conwell Seminary in 2008.


---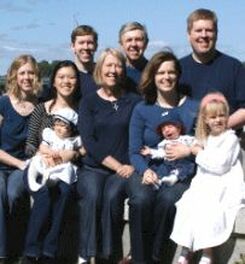 ​Pastor Bill Swilling
pastor.bill@centerpointsalem.org
Pastor Bill has many hobbies. He loves to fish in the Merrimack River, birthplace of the Coast Guard, which is about a half mile from their house. It is only a short mile run down the River to the Ocean. He is active playing volleyball and staying fit with jogging. Other hobbies are ping pong, woodworking and restoring their older home. Pastor Bill has served three churches since he was ordained in 1973 following graduation from Gordon-Conwell Theological Seminary. Prior to seminary Bill worked in research for military radar systems. Bill has received the Master of Science in Electrical Engineering and Doctor of Ministry degrees.

Swilling Family Picture: Pastor Bill and Dee, in the center of the photo, have three grown children and four grandchildren.
---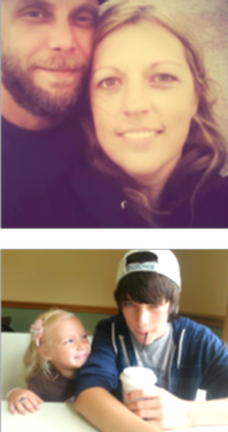 Youth Director, Emmalie Arvidson
youth@centerpointsalem.org
Little bits about me...
I am a lover of Christ. The daughter of the Most High and partners with the Holy Spirit. I am married to the most amazing man, Billy. Two of my favorite world changers, Ian and Ella happen to call me mom.

I have an intense burning desire to see revival amongst the youth. I have spent countless hours on my face before God pleading for a shift in the atmosphere. I am so proud and honored to be part of what God is doing here at Centerpoint Community Church.

I have a passion for the youth, prayer and speaking life over people. I enjoy nothing more than spending time with my family- (6 brothers, 5 sisters, 25+nieces and nephews!!!) I have a weird like of cleaning and I dislike cooking!​
---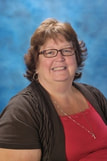 Office Admistrator, Dolores VanBlarcom

Email: office@centerpointsalem.org
---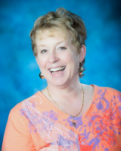 Choir Director, Deb Stolar

Email: Choir@centerpointsalem.org
---

Sunday School Director, Dawn Knight

Email: dawntma7@yahoo.com
---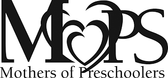 MOPS Coordinator, Shanna Crowell

Email: shannajcrowell@gmail.com

---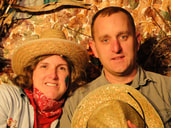 Women's Ministries, Joanna Vorce

Email: SalemKidStart@Gmail.com
---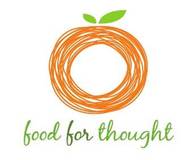 Food for Thought, Sue Pendleton

Email: susan_pendleton@hotmail.com
---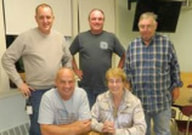 Trustees-Chair, Fran Cianci

Email: fcianci1@msn.com
---
Missions, Judi Brake & Linda Moriarty

Email Judi: judithbrake@comcast.net
Email Linda: heartsof05@comcast.net
---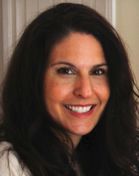 Christian Education-Chair, Shanna Crowell

Email: shannajcrowell@gmail.com
---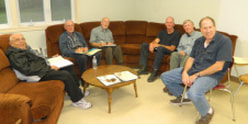 Deacons-Chair, Ed Brooks

Email: ehb111sports@comcast.net
---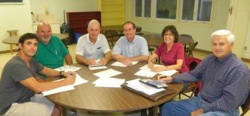 Finance-Chair, Ken Haynes

Email: haynesjr@comcast.net
---

Nominating-Chair, Ed Brooks

Email: ehb111sports@comcast.net
---

Deaconesses-Chair, Joanna Vorce

Email: SalemKidStart@gmail.com
---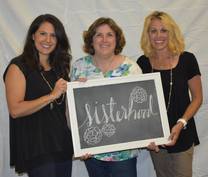 Sisterhood - Shanna Crowell, Joanna Vorce, Sunna Fulgieri
Email: Shanna: shannajcrowell@gmail.com
Joanna: SalemKidStart@gmail.com
​ Sunna: sunna8@gmail.com
---