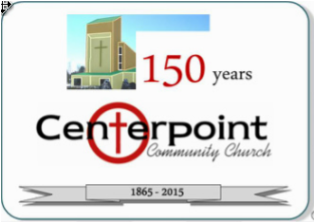 This year we are celebrating!!!
---
Please join us for our Celebration Day, September 26th!

This year marks the 150th anniversary of the formal establishment of Centerpoint Community Church, also known as First Baptist Church of Salem NH. For so many years, God has richly blessed this body of believers. We plan to gather for a time of thanksgiving and praise for God's faithfulness, as well as a time to renew our dedication to our Lord and to each other. We would love to have you join us!

Please also spread the word to other family and friends that may be interested in attending as well!

Saturday, September 26, 2015
101 School St, Salem NH

1:00 pm Catered Buffet Luncheon *
3:00 pm Celebration Service
4:30 pm Social Hour, with light refreshments
5:30 pm Free Concert, featuring some of Centerpoint's finest, past and present

*Luncheon tickets must be purchased ahead of time, prior to September 20th. For more information on how to order tickets, please open this Luncheon Ticket Order Form, or pick up a form at the church office. Contact the church office if you have any questions.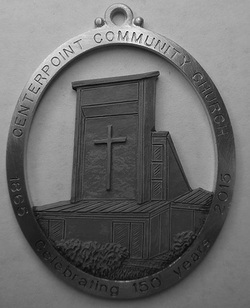 Souvenir Ornament

In order to commemorate Centerpoint's 150th Anniversary, a pewter Christmas tree ornament designed and crafted by New Hampshire Pewter will be available in September for purchase. You may pre-order ornaments using the luncheon ticket order form attached above. The cost for each ornament is $14.00.
---
Anniversary Theme

The theme for this year's anniversary celebration is "Keeping Christ at the Center". Let us strive to keep Christ at the center of our lives as individuals, as families, as a church, and within our community. May all that we think, do, and say honor, obey and proclaim Christ Jesus!